GETTING READY FOR WINTER SPORTS? Parisi has you covered!
Since 2006, we've been proud to serve Connecticut's athletic community providing team camps, private and semi-private performance training, and sports performance classes. Parisi Speed School Bristol's training has been been a part of hundreds of college and pro athletes over the years.
Whatever your sport, we'll help you GET BETTER. Helping our athletes reach their goals for town, high school, college and professional sports is what keeps us motivated and excited to train every day. Soccer, Football, Basketball, Baseball, Softball, Skiing, Volleyball— you name it and we can help.
Parisi Speed School systematically teaches your athlete techniques and mechanics for improving sprint times, vertical jumps, increasing agility and specific lifts. It's not just a workout– its training specifically designed to TEACH the best practices of human movement.
Whether training individual or entire teams, athletes see clear results in performance and self-confidence from our programs. Our 8000 square foot training facility was designed and built specifically with the athlete in mind.
Call 860-314-0122 or email

[email protected]

for more information, free introductory training session or to schedule a team camp.
---
FALL SPEED & STRENGTH CAMPS
---
VertiMax BASKETBALL CAMP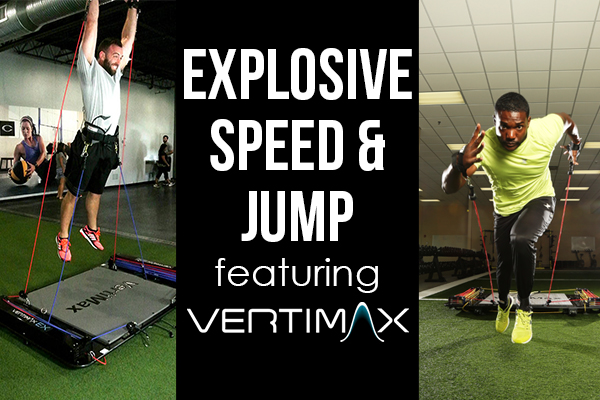 VERTIMAX BASKETBALL TRAINING ENHANCES VERTICAL JUMP PERFORMANCE & FIRST STEP QUICKNESS
Mondays and Wednesdays from 7:30-8:30pm

OCTOBER 4,6,11,13,18,20,25,27

NOVEMBER 1, 3, 8, 10, 15, 17

TrainHeroic App programming included for duration of camp

COED Camp for Middle and High School Basketball Players

Limited to 16 participants

at Parisi Bristol
---
Every Tuesday + Thursday from 6:30-7:30pm
All Parisi Group Sessions are CO-ED
JUMP START |

Elementary School Aged Athletes
Every Tuesday + Thursday from 5:30-6:30pm
All Parisi Group Sessions are CO-ED
---
ELITE SPORTS PERFORMANCE
Parisi Elite Sports Performance transitions Total Performance athletes to their next level of ability. This program focuses on the regression and progression of our signature speed-training methods.
At this level in 1-1 and small group settings,  certified Parisi Performance Coaches use their knowledge and experience to individualize strength training for their athletes based on their abilities and specific goals.
Utilizing either Basic Strength or Advanced Strength programming, this program builds on an athlete's physical foundation and develops their athletic abilities even further, in order for them to maximize their potential and reach their goals on game day.
Please email

[email protected]

to get your custom training program started
---
SMALL GROUP  SPEED+AGILITY TRAINING
Maximum of 4 athletes per group AND includes Parisi at home workouts via TrainHeroic app
MAKE YOUR OWN GROUP!! Grab a teammate, friend or sibling and lets get to work!
Let us know what times work for you and we will get everything ready to get your speed, agility, and strength workouts in.
---
Parisi and TrainHeroic Programming
Pandemic training has proved challenging. With our Parisi coaches and TrainHeroic by your side, you can train in person, on your own, or a combination thereof.
You provide the spark, we'll provide the toolkit to take you higher.  Parisi Speed School's TrainHeroic app is the strength and conditioning software platform that powers you to Be Your Best.
GET STARTED TO BE YOUR BEST WITH THE PARISI SPEED SCHOOL AND TRAINHEROIC
COMMIT TO THE JOURNEY
WE'LL STRUCTURE YOUR STRATEGY
DON'T STRESS, PROGRESS
GET CONSTANT FEEDBACK TO FUEL YOUR FIRE
---